Solent Research Needs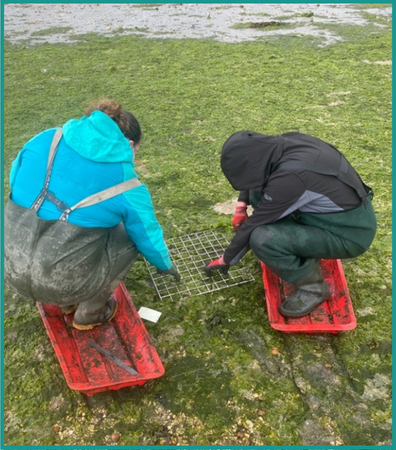 Algal mat surveying. © Project Rantrans
One of the core Solent Forum objectives is to improve sharing of the information base. We do this through our website, our Solent Information Database, Solent news service and the Solent Forum members meetings. We also fund student projects through our Professor Mike Clark Bursary Awards and we offer an annual student placement. The Solent Forum's Natural Environment Group (NEG) offers annual funding for environment related projects.
The Forum hosts a project tracker which can be used by external organisations to find projects around the Solent and Sussex coasts and catchments.
Solent Research Needs
As part of our annual members horizon scanning and wider work, we produce a list of research needs for the Solent. Below we have listed the needs being raised by the Solent's coastal community.
Implementing small scale habitat restoration

The impacts of algal mats on intertidal habitats and species

Impacts of end of life abandoned GRP boats on the Solent's habitats and species

Microplastic impacts on the Solent's designated habitats and species

Carbon neutrality and achieving net zero for the marine industry

Protecting and restoring habitats including green financing opportunities

Beneficial use of dredgings

The impacts of informal coastal and marine recreational activities on the Solent's designated sites

How to build biodiversity into coastal infrastructure

The impacts of 'forever chemicals' on the Solent's water quality

Identifying bird sensitive areas (to recreational disturbance)

Marine invasive species research and/or delivering biosecurity measures e.g. trialling settlement panels
---