Biosecurity Workshops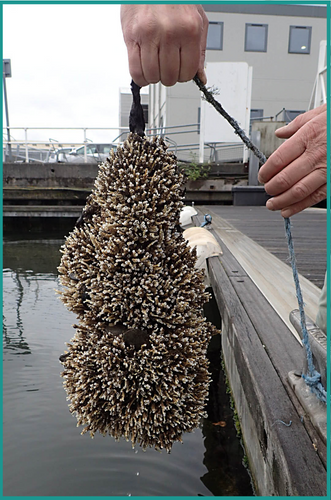 Trumpet Tube-worm. © Christine Wood, MBA
The Solent Forum, APEM Ltd, Natural England the Marine Biological Association are hosting three free workshops in the Solent on biosecurity planning. They will assist commercial and recreational operators and stakeholders to identify current marine invasive species in the Solent, what new ones to watch out for and explore how to develop biosecurity measures to manage them.
Download the Agenda.
The workshops (booking essential) will be held on:
15th March 2023 commencing at 1.30pm in Portsmouth with a focus on Portsmouth, Langstone and Chichester Harbours. Please could all those with a Solent wide interest in this topic opt for this one (if convenient) as it is the venue with the biggest capacity. The venue is the Royal Maritime Club, Portsmouth. For those of you attending the the Solent Forum members meeting in the morning the workshop will take place directly after that.
22nd March 2023 in Southampton commencing at 10am with a focus on Southampton Water, Western Solent and the Rivers Itchen and Hamble.

Venue will be xxx.

30th March 2023 on the Isle of Wight commencing at 10am with a focus on the Island. Venue will be UK Sailing Association, Cowes.
Format
The workshops will start with a training session on marine invasive species and biosecurity measures. We will then have a coffee break and split into facilitated to groups to discuss what has been learnt, and explore with attendees how their organisation can identify invasive species and what help and resources they need to put in place biosecurity measures. A sandwich lunch will be available before the meeting in Portsmouth and after the meetings on the Isle of Wight and Southampton.
Booking
If you would like to attend one of the workshops, please could you email your details to solentforum@hants.gov.uk, or book using our online form. Please let us know if you would like lunch and any dietary requirements. If there are any specific issues you would like covered in these workshops on marine invasive species or biosecurity measures, please could you let us know when you book.
Future Work
Later in 2023, we will be hosting a second set of workshops that will be held online. These will present our findings from the first set of workshops and introduce the resources that have been developed to help people in the Solent to identify invasive species and put in place management measures.
Can't attend but still want to be involved?
If you can't attend the in person workshop but would still like to be involved, and have the option to join the online workshops later in the year, then please email us your details or fill in our online form and we will keep you posted.
---