Biosecurity Workshops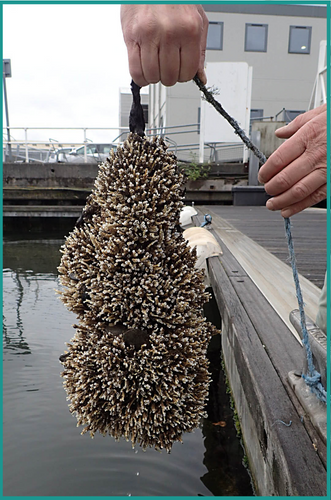 Trumpet Tube-worm. © Christine Wood, MBA
The Solent Forum, APEM Ltd, Natural England the Marine Biological Association are hosting three free workshops in the Solent on biosecurity planning. They will assist commercial and recreational operators and stakeholders to understand current and future key invasive species to watch out for in the Solent, and explore how to develop biosecurity measures (actions to take in order to reduce the spread of invasive species) to manage them. For the discussion part of the workshop we would value the experience and input of those organisations and businesses who move, manage and maintain both vessels and waterside infrastructure in the Solent.
The workshops (booking essential) will be held on:
15th March 2023 commencing at 1.30pm in Portsmouth with a focus on Portsmouth, Langstone and Chichester Harbours. Please could all those with a 'Solent wide' interest in this topic opt for this one (if convenient) as it is the venue with the biggest capacity. The venue is the Royal Maritime Club, Portsmouth. For those of you attending the the Solent Forum members meeting in the morning the workshop will take place directly afterwards.
22nd March 2023 in Southampton commencing at 10am with a focus on Southampton Water, Western Solent and the Rivers Itchen and Hamble. Venue is Conference Room 344/32 at the National Oceanography Centre, Southampton
30th March 2023 on the Isle of Wight commencing at 10am. Venue will be UK Sailing Academy, Cowes.
The core content of the workshops will be similar so please feel free to join any of them if you cannot make the date of your closest one.
---
Format of the Workshop
Theme: Taking action against harmful marine invasive species to protect The Solent
Welcome and aims of workshop
Introduction to marine invasive species and how this relates to The Solent
Marine invasive species display
Introduction to biosecurity
Discussion breakout sessions
Summary of major discussion points/concerns/etc.
Closing statements/wrap-up
A sandwich lunch will be available before the meeting in Portsmouth and after the meetings on the Isle of Wight and Southampton.
---
Booking
If you would like to attend one of the workshops, please could you email your details to solentforum@hants.gov.uk, or book using our online form. Please let us know if you would like lunch. If there are any specific issues you would like covered in these workshops on marine invasive species or biosecurity measures, please could you let us know when you book.
---
Future Work
Later in 2023, we will be hosting a second set of workshops that will be held online. These will present our findings on marine invasives from the first set of workshops and introduce the resources that have been developed to help people in the Solent identify and manage them.
---
Can't attend but still want to be involved?
If you can't attend the in person workshop but would still like to be involved, and have the option to join the online workshops later in the year, then please email us your details or fill in our online form and we will keep you posted.
---