Solent Matters Conference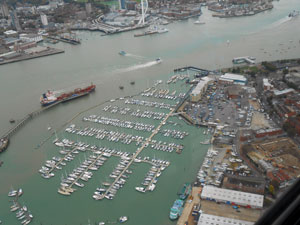 The Solent Forum ran a one day conference, chaired by Peter Barham, to provide organisations with interests in the Solent with an overview of the issues in this complex coastal and estuarine area, and the planning and management currently on-going and required for the future. The conference marked the Solent Forum's 25th Anniversary and the Forum show cased work that has been conducted since its inception, and encouraged a forward look for the next 25 years.
Please click on the links to obtain uploaded presentations from the conference; the larger presentations can be found on the following dropbox link: https://www.dropbox.com/sh/1p2syco93fkg909/AABYTSU5cyGF9V2EyuyJMQ-na?dl=0.
Session 1 – The Solent as an Asset
Session 2 – Management of the Solent
Session 3 – Planning for the Future
---
---
Conference Sponsors
The conference is sponsored by the following organisations: