Solent Matters Conference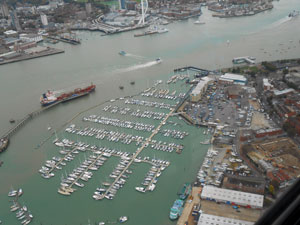 The Solent Forum are running a one day conference, chaired by Peter Barham, to provide organisations with interests in the Solent with an overview of the issues in this complex coastal and estuarine area, and the planning and management currently on-going and required for the future. The conference marks the Solent Forum's 25th Anniversary and the Forum will show case work that has been conducted since its inception, and encourage a forward look for the next 25 years. The conference is aimed at Solent Forum members, as well as user groups, NGOs, marine businesses, consultants and agencies involved in coastal planning and management.
---
---
Sponsorship opportunities are available for the Conference - please download the sponsors flyer.
Session 1 – The Solent as an Asset
Speakers include: Royal Haskoning, ABP, Hants & Isle of Wight Wildlife Trust, RYA and the Environment Agency
Planning for people and jobs
Marine industry
Habitats and species
Recreational use of the coast and water
Natural capital
Session 2 – Management of the Solent

Speakers include: Channel Coastal Observatory, Southampton City Council, Solent Strategic Mitigation Partnership, Chichester Harbour and Langstone Harbour
Data and monitoring
Challenges for Solent Authorities
Mitigating for Bird Disturbance and Planning for house building
Implementing coastal plans and policies
Managing the Solent European Marine Site
Session 3 – Planning for the Future
Speakers include: Eastern Solent Coastal Partnership, Southern Inshore Fisheries and Conservation Authority, ABPmer and the University of Portsmouth
Flood Risk and Coastal Change
Fish and Aquaculture
Changing Geomorphology
Future research techniques and innovations
Conference Sponsors
The conference is sponsored by the following organisations: