Quick Links: | SPP home | About the SPP hub | Get involved | Resources | Facebook |
---
Litter picking resources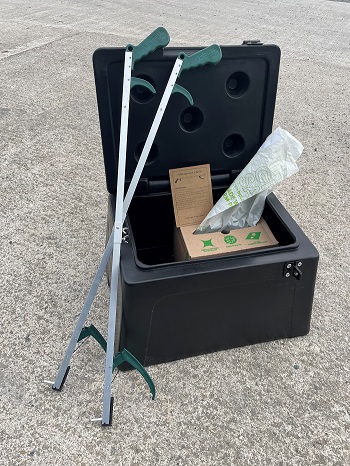 Preventing Plastic Pollution project
The Preventing Plastic Pollution project (PPP) has great resources and guidance materials to help you get started including:
---
Download all hard copy resources

---
Paddlesports users
To help paddlers, the Clear Access, Clear Waters campaign has created a free Paddle Cleanup Toolkit for its campaign supporters to download. There's loads of advice and handy hints and tips to get you started.
Boaters
The Green Blue have lots of useful environmental information for boat users, both coastal and those using inland waters including a guide to waste and recycling.
Canals and Rivers
The Canals and Rivers Trust have information on who to contact and what to do if you see litter and waste in those water environments. The Rivers Trust have lots of volunteering opportunities and run river clean ups. Use their volunteer page to find out if there are any rivers groups local to you.
Landowners
If you are a local authority or landowner, you can download free anti-litter resources from Keep Britain Tidy.
Wildlife Aware Litter Picks
To help people learn about the impact on wildlife when they're clearing litter from the beach, Bird Aware Solent joined forces with the Final Straw Foundation, the Marine Conservation Society and the 2 Minute Foundation to create some helpful guides. Litter-picking events are becoming more popular with local people and these new guides will help these community-minded projects minimise disturbance to wildlife that makes its home at the seaside.
---
---